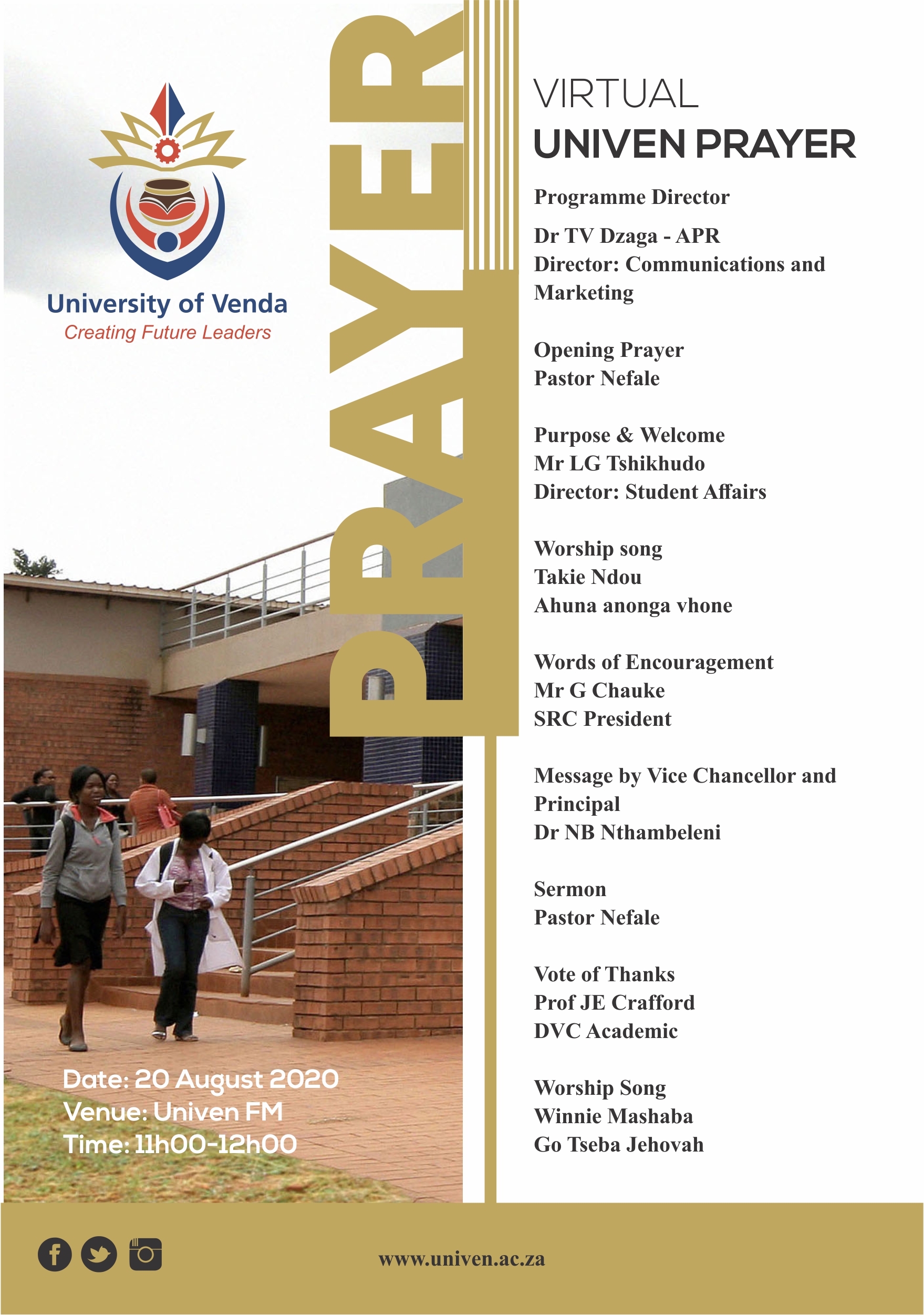 INVITATION TO ATTEND UNIVEN PRAYER SERVICE
You are invited to join the UNIVEN Prayer service in preparation for the Mid-year and Final year examinations which is planned to start on the 24th August 2020. Due to Covid 19 Pandemic restrictions, it will not be possible to gather and have the prayer service together as in the past.
All staff members and students are invited to tune into UNIVEN FM, connect on the live streaming and other University Social Media platforms. Live Streaming on our website: www.univen.ac.za/live/ and on our social media platform:
Facebook: University Of Venda
Twitter: @univenofficial
Instagram: UniversityOfVenda
Youtube: University of Venda Youtube
The UNIVEN Prayer service will take place as follows:
Date: 20 August 2020
Time: 11h05 to 12h00
It will be appreciated if we connect and give support to our students through this prayer service
Kind regards.