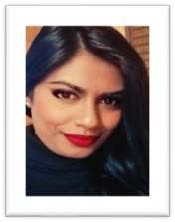 The Directorate of Community Engagement will be hosting Dr G James from UNISA for the Guest Lecture Titled "THE MAKING OF AN ENGAGED UNIVERSITY: Engaged Scholarship Impact and Ethics" on 01 December 2021 from 14h00-16h00
You are cordially invited to attend a guest lecture by Dr G James from Unisa
THE MAKING OF AN ENGAGED UNIVERSITY: Engaged Scholarship Impact and Ethics
Date: 01 December 2021
Platform: Microsoft Teams Click here to join
Time: 14h00-16h00
THIS SESSION WILL COVER:
– The characteristics of an Engaged University and an Engaged Scholar.
– The benefits of Engaged Scholarship for the academy and society.
– The Praxis Cycle for Engaged Scholarship.
– The operations required to turn development ideas into transformative projects.
– Ethical considerations for Engaged Scholarship.
ABOUT OUR FACILITATOR
Dr Genevieve James has a PhD in Urban Missiology. She currently serves at Africa's mega university, the University of South Africa. She is the Deputy Director of the Community Engagement and Outreach division which provides support and oversight to Unisa's Engaged Scholarship projects. She created the education for justice initiative, the Chance 2 Advance, which is a best practice in Knowledge Mobilization. The Chance 2 Advance programme is designed to create wider access to critical knowledge produced in the higher education sector and encourage mutual knowledge mobilization between universities and communities outside of the academy.
Your attendance will be highly appreciated
Kind regards
Nnaki Nemadodzi
Community Engagement Directorate
Research Building, Office 035
University of Venda
Private Bag X 5050
Thohoyandou,0950
Tel: 015 962 8802
Fax: 015 962 9063/086 457 1254
Email: naki.nemadodzi@univen.ac.za
For: Prof VO Netshandama
Director Community Engagement
Tel: 015-962 8801
Vhonani.netshandama@univen.ac.za