Reading Time:
2
minutes
The Mayor of Thulamela Municipality, Cllr Avhashoni Tshifhango will be graduating his Bachelor of Commerce in Accounting on Tuesday, 14 May 2019 during the second session which will start at 13:30. Cllr Avhashoni Tshifhango is also a member of the University of Venda Council.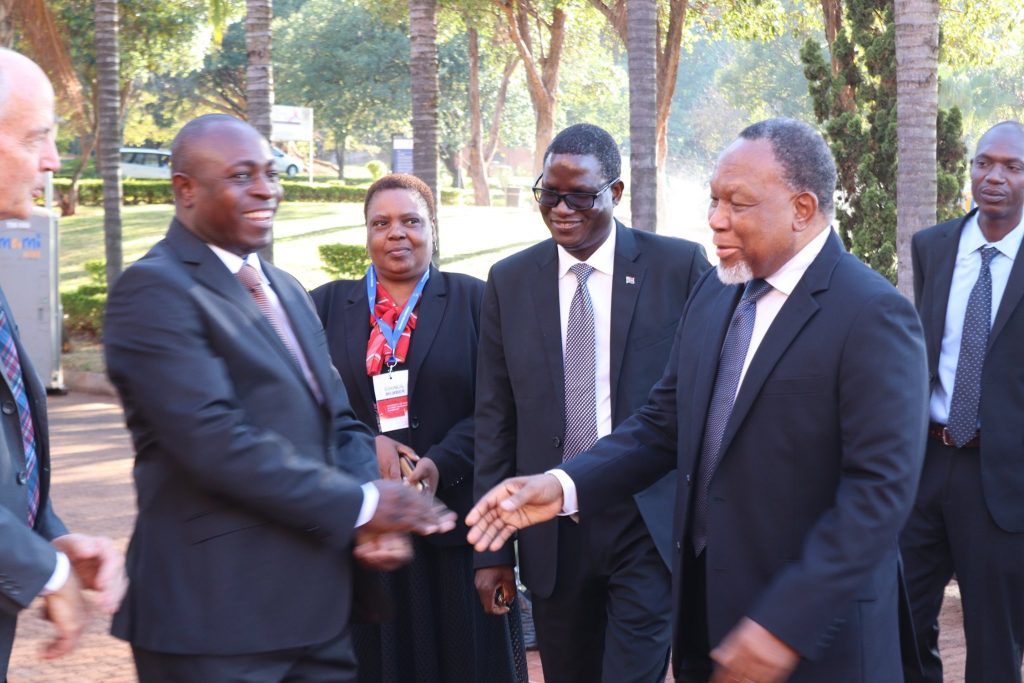 During this week, Chancellor of the University of Venda Honourable Kgalema Motlanthe, will confer more than 3066 certificates, diplomas and degrees to deserving students who have achieved high levels of academic excellence in the fields of law, human and social sciences, mathematical and natural sciences, health sciences, environmental sciences, agriculture, and management sciences. The seven sessions of the May graduation will commence on Tuesday, 14 May 2019 and end on Friday, 17 May 2019. The morning sessions will start at 9: 00, while afternoon sessions at 13:30 at the University of Venda (Univen) Auditorium.
In the fourth session on Wednesday, 15 May 2019, Dr. Aluwani Nengovhela obtained her PHD from University of Toulouse after her viva voce in December 2018. Under the joint degree programme of AESOP+, she will also graduate with her PhD in Zoology from Univen under a MOA signed between the Universities of Toulouse in France and Univen. She was funded and supervised jointly between the Univen NRF Chair in Biodiversity Value and Change, and the University of Toulouse.
Also, in the fourth session, Dr. Sina Weier and Dr Valerie Linden are two Univen PhD graduates from Germany who elected to do their PhD in Zoology with our NRF Research Chair in Biodiversity Value and Change under the co-supervision of the Chair holder, Prof. Peter Taylor, who is Univen's highest rated NRF scientist. They were funded under the Erasmus+ programme with co-funding between the University of Gottingen in Germany and the Univen NRF Chair.
Amongst the graduandi will be the current and former 21 SRC members graduating in different sessions.
17 doctoral degrees, 53 masters, Honours 188 and 2807 bachelor's degrees, diplomas and certificates will be awarded during these graduation sessions.
Graduation is one of the most important occasions in the University's academic calendar where students, both undergraduate and postgraduate, receive their hard-earned degrees and diplomas. Indeed, graduation marks the culmination of many years of personal sacrifice and hard work that have laid the foundation for successful and inspiring careers.