Department of Human Resource
University of Venda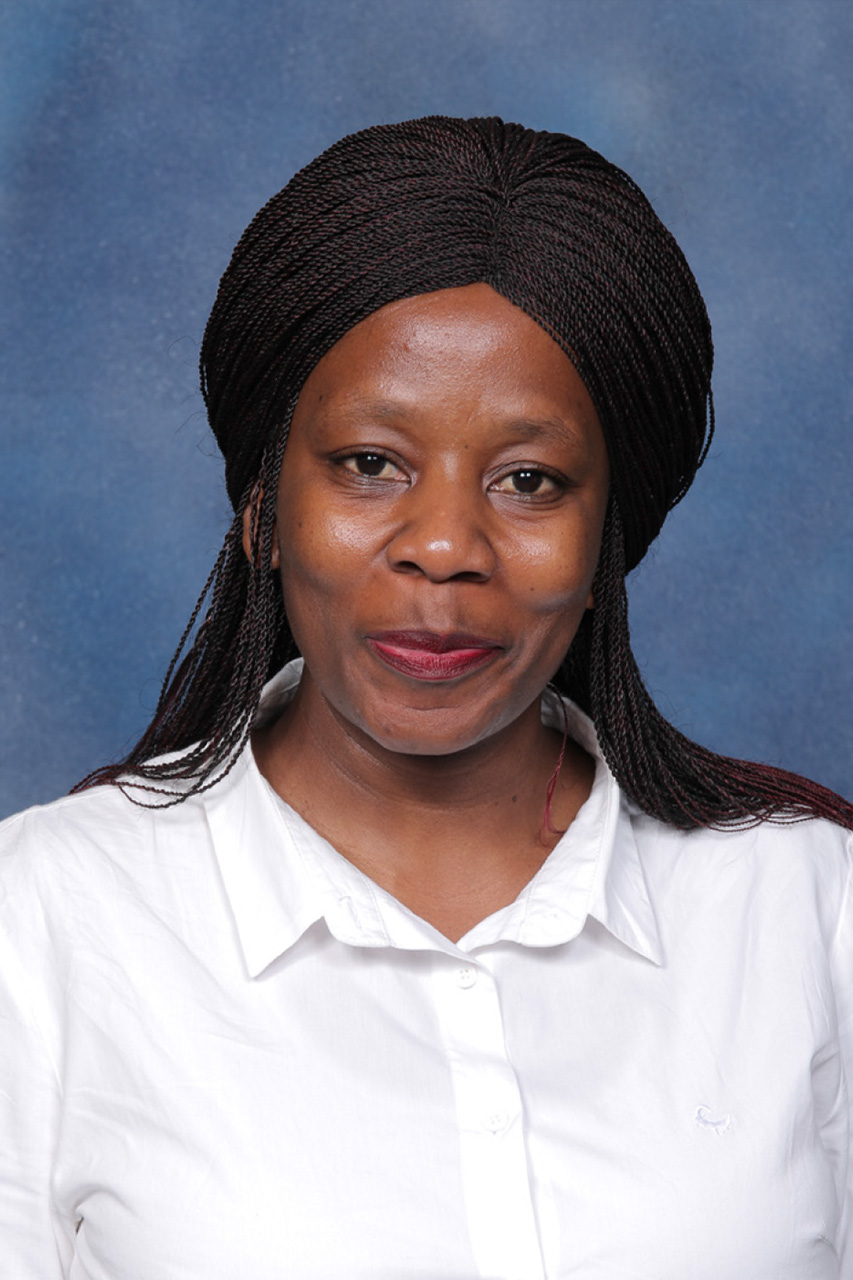 Mrs Uanda Ndou
Director Human Resource
Pensionable Earnings Form
Contact Us
Office of the Director
Mrs Mushaisano Doris Mutobvu
Executive Secretary
Phone: +27 15 962 8103
Email: doris.magau@univen.ac.za
About Us
A review of the integrated human resources management and development strategic objective in the 2012-2016 strategic plan, has resulted in a reformulation as the 'Integrated people management' strategic objective, recognizing that it is a transversal responsibility cutting across the university. The main elements of the objective – effective management of talent across all sections – academic, administrative and professional, is central to realising the objectives of an integrated people management strategy. The university has since 2011 used a total-cost-to-company approach to remunerate employees, including ensuring that it is aligned with the rest of the sector. This has enabled the university to attract and retain talented, competent and experienced staff, which reflects in the fact that during the past few years, staff turnover has been lower than at any other time in Univen's history.
The implementation of a staff performance management system over the past five years has inculcated an improved culture of performance excellence and work ethics. Performance management enables high performers to be recognised, rewarded and encouraged to develop further, while appropriate interventions are implemented to deal with poor performance, thus promoting a culture of performance excellence. Although initially it only applied to members of the executive management, in subsequent years it has been cascaded to all levels of staff. The focus going forward will be to improve the performance management system to ensure that it is more closely aligned to the business and operational plans of all departments and units. Furthermore, appropriate training will be provided to ensure that the implementation of the performance management system is fair and just, ensuring that there is alignment between the goals of individual staff and the university's objectives.
Univen will in the next five years work towards attracting and retaining a diverse and talented workforce across the academic, administrative and service sectors. The focus will be on recruiting and developing a change-adept, flexible, academic, administrative and service staff, with the emphasis on diversity, in particular, increasing the representation of women in senior and executive positions.
The development of talent is central to achieving high levels of performance and fulfilling the university's vision and mission. To build such capacity, it is crucial to enhance staff development by increasing the number of academic staff with doctoral degrees.
Staff
Name: Mrs Uanda Ndou
Designation: Director Human Resources
---
Name: Mr Ratshilumela Esrom Phungo
Designation: Head:Organisational Deveop. And Training
---
Name: Mr Ntshengedzeni Victor Sigama
Designation: Head: Hr Planning, Staffing, Remunerat.
---
Name: Mr Rudzani Makhema
Designation: Head Employee Relations
---
Name: Mrs Phathutshedzo Dorothea Mapholi
Designation: Recruitment Specialist
---
Name: Mr Ndwamato Hector Makhuvha
Designation: Remuneration And Benefits Specialist
---
Name: Ms Nkhangweleni Mudau
Designation: Employee Health And Wellness
---
Name: Ms Tshinanne Agnes Ramabulana
Designation: Human Resources Officer
---
Name: Ms Tshimangadzo Mornica Tambani
Designation: Hr Practitioner(Remuneration&Benefits)
---
Name: Ms Phophi Masiagwala
Designation: Hr Practitioner (Recruitment)
---
Name: Mr Lufuno Victor Lukhwareni
Designation: Hr Practitioner(Remuneration&Benefits)
---
Name: Mr Rudzani Robert Mbedzi
Designation: Hr Practitioner : Recruitment
---
Name: Mr Ndokiseni Phanuel Madzunye
Designation: Hr Practitioner : Recruitment
---
Name: Mrs Mushaisano Dories Mutobvu
Designation: Executive Secretary(Human Resources)
---
Name: Mr Aifheli Kutame
Designation: Hr Practitioner:Remuneration &Benefit
---
Name: Mr Takalani Tshidada
Designation: Hr Practitioner (Recruitment)
---
Name: Mrs Louisa Munyadziwa Mariba
Designation: Training And Development Practitioner
---
Name: Mrs Thambulo Violet Netshituni
Designation: Clerk
---
Name: Ms Lethabo Edith Phaswana
Designation: Filing Clerk
---
Name: Miss Elelwani Irene Radzilani
Designation: Clerk Grade Ii
---