Alumni and Convocation
University of Venda
Message by the President of Convocation
Hello, and Welcome to the Convocation and Alumni of the University of Venda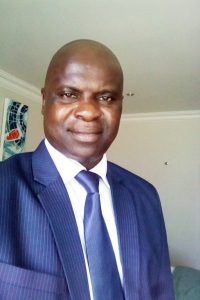 Today, the University of Venda Convocation and Alumni represents about 44 091 graduates, friends, those who attended in the past and did not earn qualifications at UNIVEN, academic staff members both  still serving and retired, honorary degrees' recipients and donors in its ranks.
From 115 graduates in 1985 to a total of 44 091 graduates in 2017 is undoubtedly a significant achievement in a period of 35 years. When you graduate and leave, it is not the end but the beginning of journey to build relationships with stakeholders to advance the mission and vision of your alma mater.
Your alma mater is located in one of the poorest regions of Limpopo Province and attracts students mostly from indigent families. In the 2017 academic year alone, more than 3 500 students are without funding but yet academically deserving and financially needy.
In April 2016, we launched Social Responsibility Fund(SRF) meant to assist the missing middle students, students who suddenly face hardships such as the loss of the sole breadwinner, those who do not have funding from any financial institution but yet academically deserving and those who have completed their studies and are unable raise enough funds to obtain their qualifications.
I am inspired by the idea that each person including you, the University of Venda Convocation and Alumni, is a change-maker who can make a difference in the lives of our current poor and struggling students by donating towards SRF. The power to do public good does not require a public office, just a well-placed heart and a determined mind.
If you would like to find out more about SRF or would like to become a patron of the fund, please contact the Convocation and Alumni Officer at 015 962 8338 or e-mail mashudu.ramaleba@univen.ac.za
Best wishes,
Mr. Levy Ndou (President of Convocation)